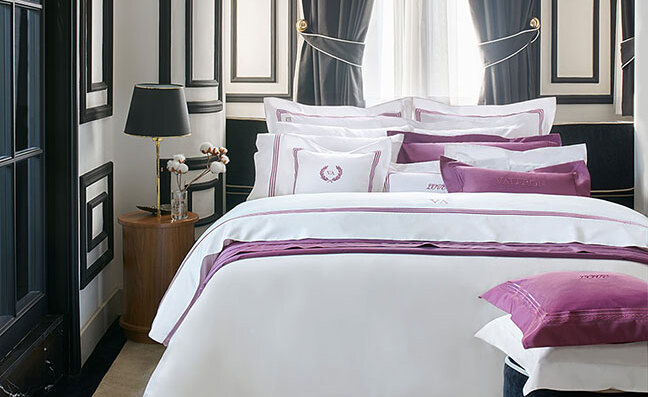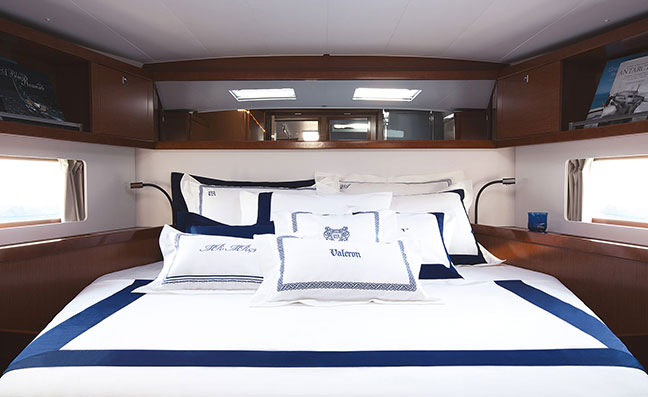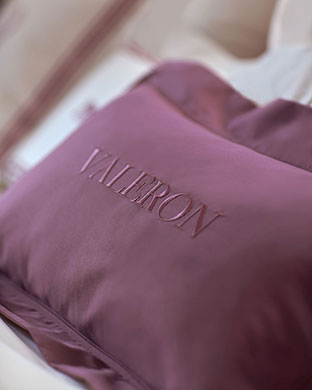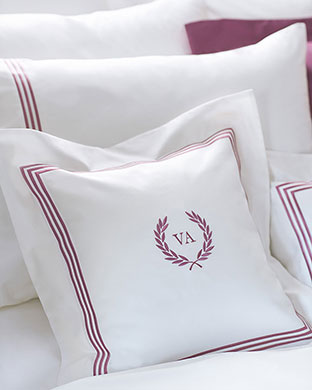 Fabric Options
100% Cotton, Percale, 200 TC
100% Cotton, Sateen, 310 TC
100% Cotton, Sateen, 600 TC
Embroidery Design Options:
PALACE, 3 LINE, ATLAS, LUNA, LAILA
Embroidery Colour Options:
Unlimited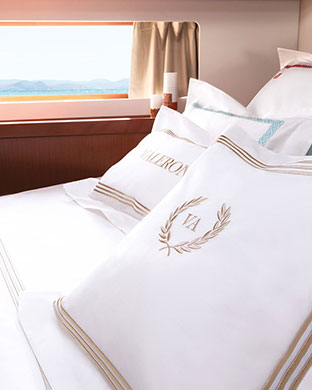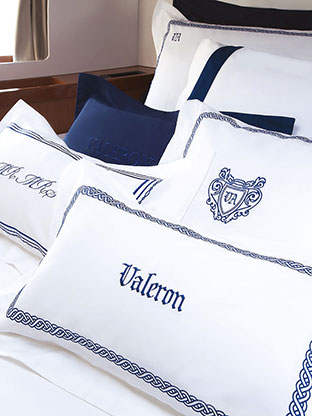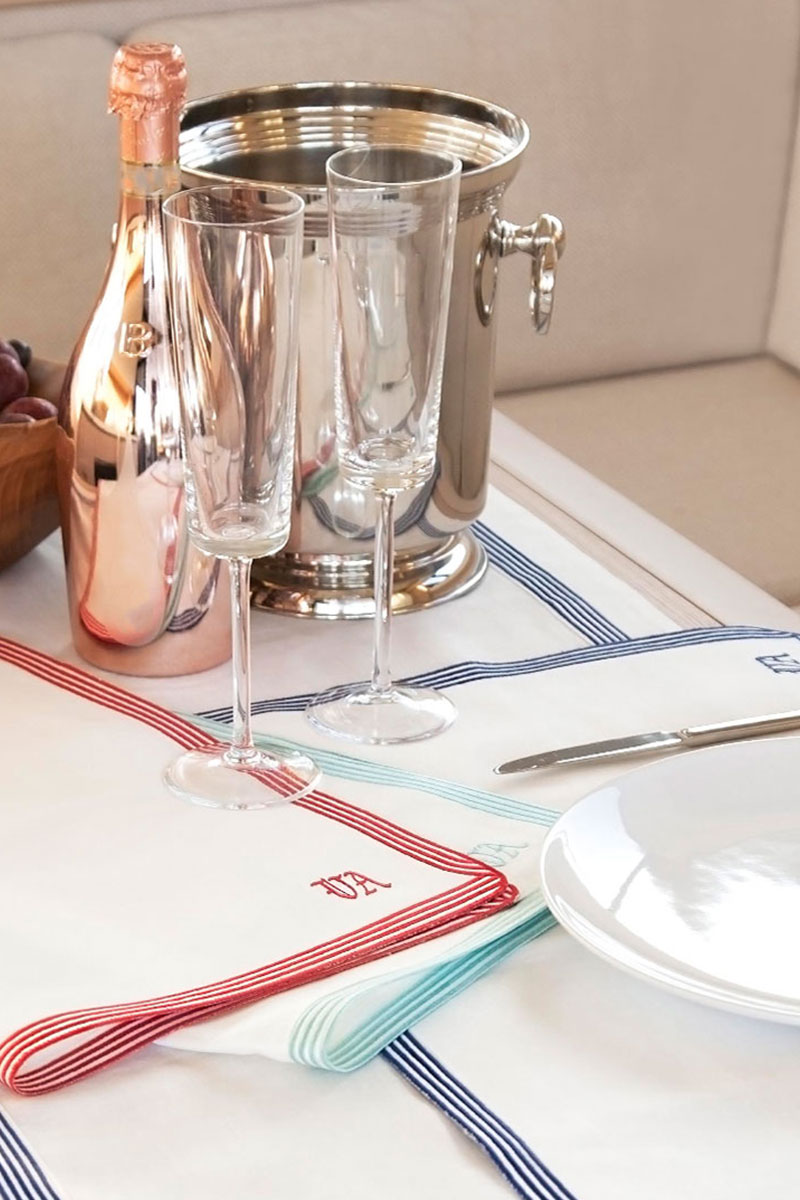 You can put your signature on elegancy of your home and yacht with tailor made designs of Valeron, adding your taste choosing beautiful insigne, letters or designs fits to your taste.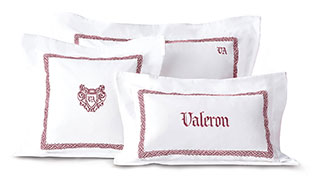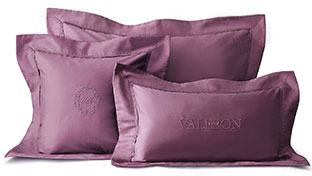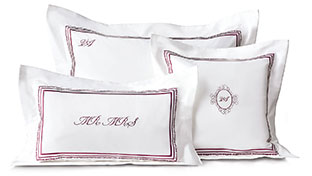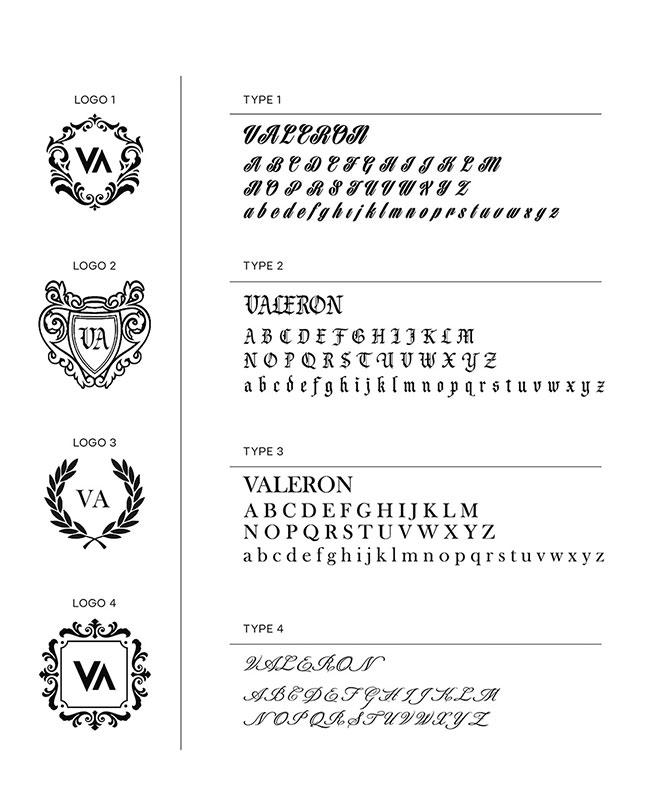 BESPOKE
Your dreams, your taste...
Valeron collections designed to reflect your dreams of peace in your home and bespoke designs to fit your elegancy, spreads your taste all over your home. You can use Valeron Collection as simple and elegant as they are, or you can form them with your taste, style and size details. You are welcome to gather your elegancy and taste in your home and yacht within many design range.
You can also reflect Valeron's extraordinary esthetic and wide range of products alternatives on your corporate projects and you can make your clients feel more special more precious.